Green Cubes Technology (Green Cubes) is an established global company with over 30 years of experience in the power systems market.
Power Interfaces:
Flexible Designs to Meet Diverse Power Applications
Green Cubes system architectures allow for flexibility when challenged with the multiple power sources of today's markets. Converting power from a wall plug or renewable energy source is a critical part of the power system. Green Cubes can provide an off-the-shelf power supply or develop a custom power supply when further optimization is required. Our system design approach ensures that the system monitors the power source for multiple limits and maximum power point tracking. Continuous development and reuse of our various input circuit blocks, combined with our proven convertors and chargers, allow customization of the overall system while maintaining superior quality standards.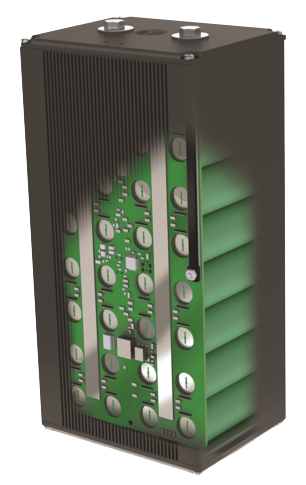 User Interfaces:
Multiple Standard Interfaces and Options for Customized I/O's
Green Cubes utilizes our extensive database of successful design building blocks to create electrical hardware that meets customer-specific requirements while adhering to the necessary industry standards. Along with customized I/O's, Green Cubes design can incorporate multiple interfaces including USB, Ethernet, CAN, I2C, SPI and WiFi to enable intelligent communication with the system components as well as external software.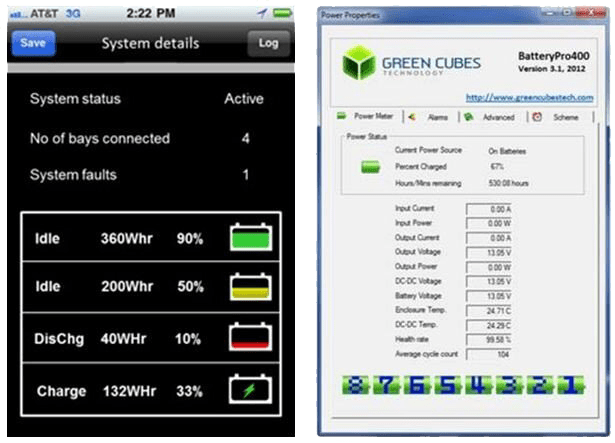 End User Software:
Databases and Utilities of Power Management
Green Cubes designs the software to allow individuals to easily access, control and monitor their power management systems. The software code offers the flexibility to be used on different OS's and HMI designs. From custom embedded algorithms for monitoring cell activity to complex USB driven HMI controls, our global software team has the experience to deliver complete software solutions.