Green Cubes Technology was in the Kokomo Tribune where they highlighted Green Cubes as one of the Kokomo businesses who were contributing to Kokomo's job growth. Read the article below, or at the Kokomo Tribune site here.
Kokomo ranks 4th in nation in job growth
Findings further bolster city's strong post-recession recovery
By George Myers Kokomo Tribune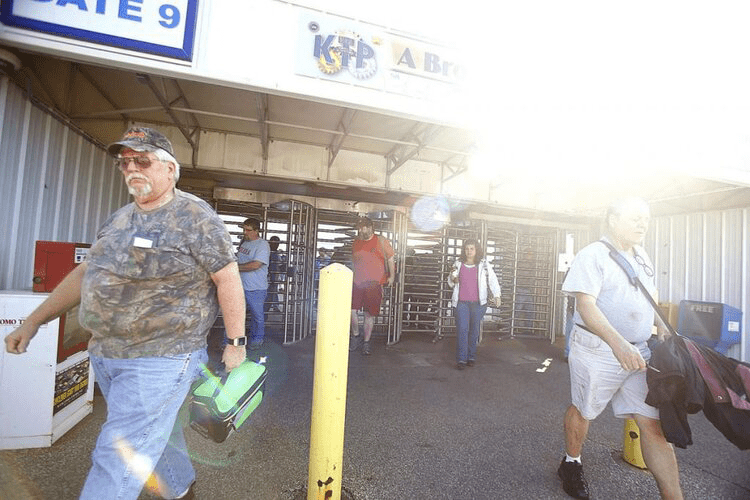 Sept 30, 2018
Fiat Chrysler workers leave the Kokomo Transmission Plant on Oct. 7, 2015 during a shift change. Tim Bath | Kokomo Tribune Tim Bath
Kokomo has become one of the nation's fastest-growing economies, according to data released this month by the federal government.
The Bureau of Labor Statistics released figures ranking the Kokomo Metropolitan Statistical Area (MSA) fourth in the nation in employment growth, boasting a 6.3 percent increase in employment from July 2017 to July 2018.
The ranking was out of 383 MSAs in the nation, as noted in a tweet on the city's Twitter account. The Kokomo MSA comprises all of Howard County.
"Kokomo's growth stems from following the research of economists and urban planners. Their research clearly illustrates that economic growth is achieved by making your city a great place to live through investing in quality of life," said Kokomo Mayor Greg Goodnight about the BLS data.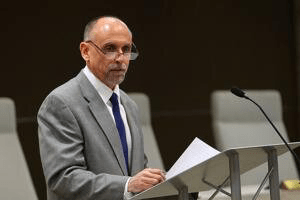 Mayor Greg Goodnight gives his annual State of the City address in City Hall council chambers on March 12, 2018. Tim Bath | Kokomo Tribune Tim Bath
"Kokomo's improvements, investments and strategy have been nationally recognized as a success and we must continue to enact them in order to continue this success."
The economic data released by the BLS, in a table titled "employees on non-farm payrolls," showed that Kokomo had roughly 41,100 such jobs in July 2017, compared to 43,700 in July 2018.
"This strategy, adopted from economists, has enabled us to grow our local economy. Recent federal data showed that Kokomo's fastest growing industries are medical and higher education," continued Goodnight.
"New investment announcements from Community Howard, Indiana University Kokomo, Green Cubes Technology, Brad Howell Ford and AndyMark are just a few examples. They could have easily invested elsewhere but they chose Kokomo. We have seen the growth in the housing industry as well. Developers are willing to invest in Kokomo."
Also ranking in the nation's top 10 was the Elkhart-Goshen MSA, an area with an economy that like Kokomo's is heavily reliant on one industry. In Kokomo, that is the automotive industry, while Elkhart's economic health is heavily dependent on the RV market.
Kokomo's top-level ranking comes after a Bloomberg study this summer reported that Kokomo has made the third most dramatic economic improvement since 2009. Ranked No. 1 was the Elkhart-Goshen metropolitan area.
The study, said an article on BloombergQuint, an online arm of the business news giant, calculated the net change in the number of people employed and unemployed by metropolitan area, dividing that figure by labor force levels "to determine which region shows the greatest improvement."
"It's an accurate description of where our community is sitting now," said Goodnight in a previous interview about the Bloomberg study. "I think it's just confirmation of what we're doing as a community – the things a lot of us have been focusing on.At one point, in June 2009, Kokomo's unemployment hit 20 percent; the rate in July 2018 was 3.5 percent.
"Our industries are doing very well and hiring people. Our service jobs – whether it be healthcare or education or retail – the investments at the mall, places like that. Then you think of Indiana University Kokomo and their enrollment increases, all those things."
Kokomo, experts agree, could tie much of its economic struggle in past years to the auto industry's floundering. Most notable, perhaps, was when Forbes listed the city as America's third-fastest dying city.
"The best way to understand Kokomo's decline is to look at Chrysler," read a 2008 Forbes story. "The auto company is the city's key employer and as it has fallen, so have Kokomo's fortunes."
But it's been the industry's recovery, they say, that has since boosted Kokomo's financial standing.
"Our decline, really in 2008 and 2009, was deeper and our recovery has been stronger, as compared to the U.S.," said Greater Kokomo Economic Development Alliance President and CEO Charlie Sparks.
"I think it's our over-dependence on not just one industry, but one employer."