Green Cubes Technology, a provider in electrification and clean, connected, cost-effective power solutions, has announced four significant executive appointments to its leadership team – Ken Gregory as Vice President of Supply Chain and Procurement, Alan Forster as Vice President of Sales for Americas, Rita Faunce as Vice President of Sales Operations and Customer Experience, and Rocio Castellanos as International Controller. These executives join Ken Johnson, who was appointed Chief Operating Officer (COO) last year. The team will provide leadership to sales, supply chain, operations, manufacturing, and customer support functions for continued growth within Motive (including Ground Support & Materials Handling), Stationary (Telecom & Data Center), and Mobile (Industrial Automation) Power market segments.
"We're very pleased to add so many talented professionals to Green Cubes' executive team," said Keith Washington, CEO of Green Cubes Technology. "This reflects the rapid growth of the company, and the leadership that each of these individuals bring to the company will help us continue to lead the charge to electrification."
Mr. Gregory has a history of success with enterprise operations and transformation, customer experience, supply chain, and channel/alliance sales across the enterprise and consumer Information Technology,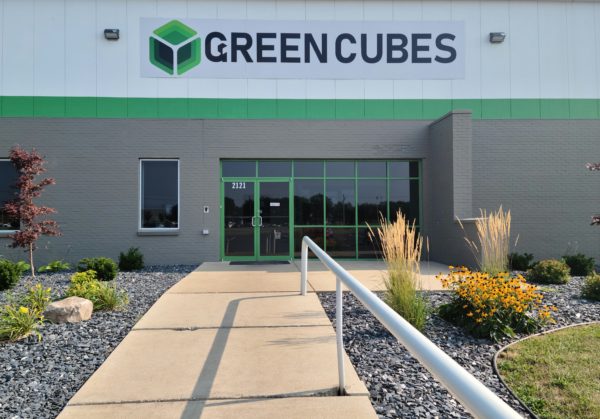 Education, and Learning organizations. He has driven sustainable cultural and digital transformations in highly matrixed organizations resulting in increased revenue, enhanced customer confidence, organizational capability, and employee engagement. He brings over 25 years of core supply chain experience gained at IBM supporting its enterprise computer hardware segments. Mr. Gregory's most recent experiences were at Pearson, a global leader in learning and education where he oversaw customer service and digital operations transformation.
Mr. Forster is responsible for managing and accelerating Green Cubes' pipeline and revenue growth while developing its channel and sales enablement programs. In his recent role as Sales Director for the company's Telecom and Data Center business unit (operating as Unipower), he helped rebuild sales and channel relationships, managed consistent quarterly growth, and increased sales channel coverage during the global pandemic. By working diligently with the Unipower team, he doubled bookings and revenue during a global supply chain and transportation slow down.
Ms. Faunce directs Green Cubes' sales operations teams globally, drives its customer experience strategy, and will facilitate ownership of customer experience excellence. She has vast experience managing global teams in sales operations, customer service, and customer satisfaction with success in delivering customer-facing programs that foster a spirit of transparency, continuous improvement, and mutual accountability in customer relationships. Ms. Faunce will implement continuous improvement plans, leverage customer insights, and data, and work across multiple departments to ensure team members and leadership are aware of and dedicated to the goals of continuously improving the customer experience.
Ms. Castellanos joins Green Cubes as a key member of the global finance and accounting team. She is responsible for the internal and external financial reporting of all Green Cubes affiliated entities outside the U.S. In her role, she will support the entities in financial reporting topics and bridge the information to the U.S. headquarters. She will focus on continuous improvement of processes and deliverables to enhance financial performance visibility across the entities, as well as act as a strategic business advisor for International Operations. Ms. Castellanos brings over 20 years of experience and has worked for various companies including PwC, Swiss Life, and Daniel Swarovski Corp.
The expansion of Green Cubes' executive team follows the company's announcement last year that it added a second 36,000 square foot domestic facility in Kokomo, Indiana, and expanded its product lines for Motive and Stationary Power to support accelerated growth in Material Handling and Telecom markets. The Kokomo facility is currently increasing its manufacturing throughput and is expecting a 150% increase in Motive Power shipments in 2022, relative to 2021. Additionally, Green Cubes previously announced that it established two new facilities in Europe and a Technology Center in Zurich, Switzerland.
Read the original article at Material Handling Network.