Green Cubes Technology was in the Kokomo Tribune today where they highlighted our plans to build a new facility and expand our workforce. Read the article below, or at the Kokomo Tribune site here.
Green Cubes Technology to build new facility, expand workforce
Move brings to fruition officials' goal of expanding local tech industry
By George Myers Kokomo Tribune
Apr 23, 2018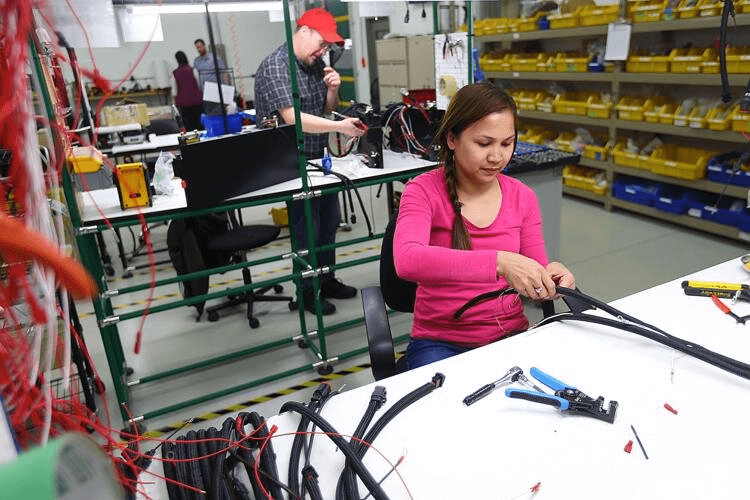 Green Cubes Technology, globally headquartered in Kokomo, announced plans Monday to dramatically expand its full-time workforce by 2021 and construct a 20,000-square-foot facility on the city's south side.
The company, which develops and manufactures advanced battery power systems for original equipment manufacturers, will increase its workforce from 16 to 87 employees in coming years and construct the facility on Pipeline Way.
Green Cubes with its global headquarters at 4124 Cartwright Drive, also operates in India, Malaysia, Taiwan and China. It consolidated its U.S. locations to Kokomo and established local manufacturing in 2015.
Some of Green Cubes products include an advanced lithium battery, car chargers, smart chargers, portable equipment battery packs, convertors and more. The company markets on its website its use of new lithium ion battery cells to "handle the rugged requirements" of products like electric bicycles and mobile workstations.
In a media release, Green Cubes Vice President of Engineering Anthony Cooper said expanding in Kokomo was motivated by various factors, including the city's bevy of local development projects.
"Kokomo has a wealth of engineering talent," he noted. "It made sense to expand here. Kokomo embraces new technology and emerging green technology. The ongoing development in Kokomo will attract skilled talent, so we will always have a deep talent pool to draw from."
During a brief phone interview with the Tribune, Cooper went into a bit more detail on the work that will be done in Kokomo, saying the expansion and its created positions will focus on motor power battery systems. He used fork lifts as an example of machines that use that sort of large batteries.
"Those are going to be focused around the manufacturing of motor power batteries and essentially that includes the assemblers and then … manufacturing, engineering, quality, purchasing, those types of roles," he said.
Cooper's comments were echoed by Kokomo Mayor Greg Goodnight.
"We are thrilled that Green Cubes chose Kokomo for its expansion," said Goodnight. "This is the kind of technology-based business that can have a lasting impact on our growth. These kinds of businesses, like Green Cubes, will certainly define future industry here."
The expansion was, in part, made possible through state tax credits. City officials credited the Greater Kokomo Economic Development Alliance with assisting Green Cubes in securing the incentives.
Effectively, the Indiana Economic Development Corporation offered Green Cubes up to $532,000 in conditional tax credits based on the company's job creation plans, according to the media release. The tax credits are performance-based and Green Cubes will not be eligible to claim incentives until Indiana residents are hired.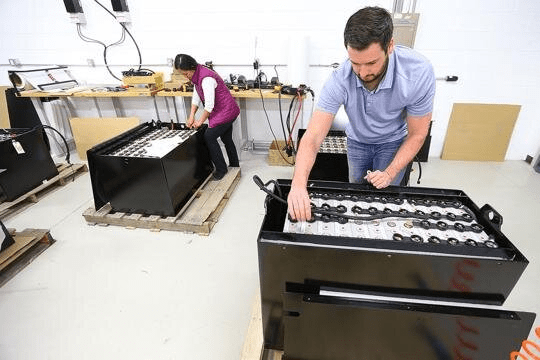 "Indiana is home to a global economy and we're proud to serve as the home base for companies like Green Cubes Technology that are serving customers around the world," said Indiana Secretary of Commerce Jim Schellinger.
"As a state, we're committed to providing companies a pro-growth business climate and to skilling up our workforce to ensure that Hoosiers are prepared to help high-tech companies like Green Cubes Technology succeed here in Indiana."
Goodnight has long promoted the idea of expanding Kokomo's tech industry, saying in this year's State of the City address that the community "can position ourselves as an ideal city for the mini-Amazons. For those small and mid-size, innovative companies."
Another example of the city's tech growth came last month, when the GKEDA announced that AndyMark, a company that started in its founders' homes, will invest $1.5 million to expand its operations, possibly creating 30 new jobs by the year 2021.
In October, the owner and president of AndyMark, Andy Baker and his wife, Mary, purchased the building at 1900 E. North St. with the goal of it eventually becoming the new home of the worldwide robotic parts supplier. The new facility, consisting of 88,000 square feet, dwarfs their current 24,000-square-foot digs.
The company is slated to be operating solely from the new spot by May.
Kokomo Tribune reporter Cody Neuenschwander contributed to this report.