ProMat 2023, the largest international material handling, logistics and supply chain event, drew more than 50,000 attendees to Chicago's McCormick Place last week. With over 1,000 exhibitors across 500,000 square feet, last week's conference was the largest ProMat event to-date. Our new CEO Mike Walsh was at the show and took advantage of connecting with many of our customers and partners in-person. Mike's depth of background in energy and industrial businesses, coupled with his breadth of C-level leadership experience uniquely positions him to lead Green Cubes through this time of sustained exponential growth as we continue to provide our customers with all the requirements of a modern electrification ecosystem.
Battery technology for electric material handling equipment continues to be of great interest to this industry. The Green Cubes booth had a consistent flow of traffic with attendees wanting to learn more about our Lithium SAFEFlex Battery & Charger solutions.
We are proud to be Doosan Industrial Vehicle America Corp.'s preferred supplier of Lithium-ion solutions, and our products were showcased in its electric forklifts in our booth, and at Doosan's booth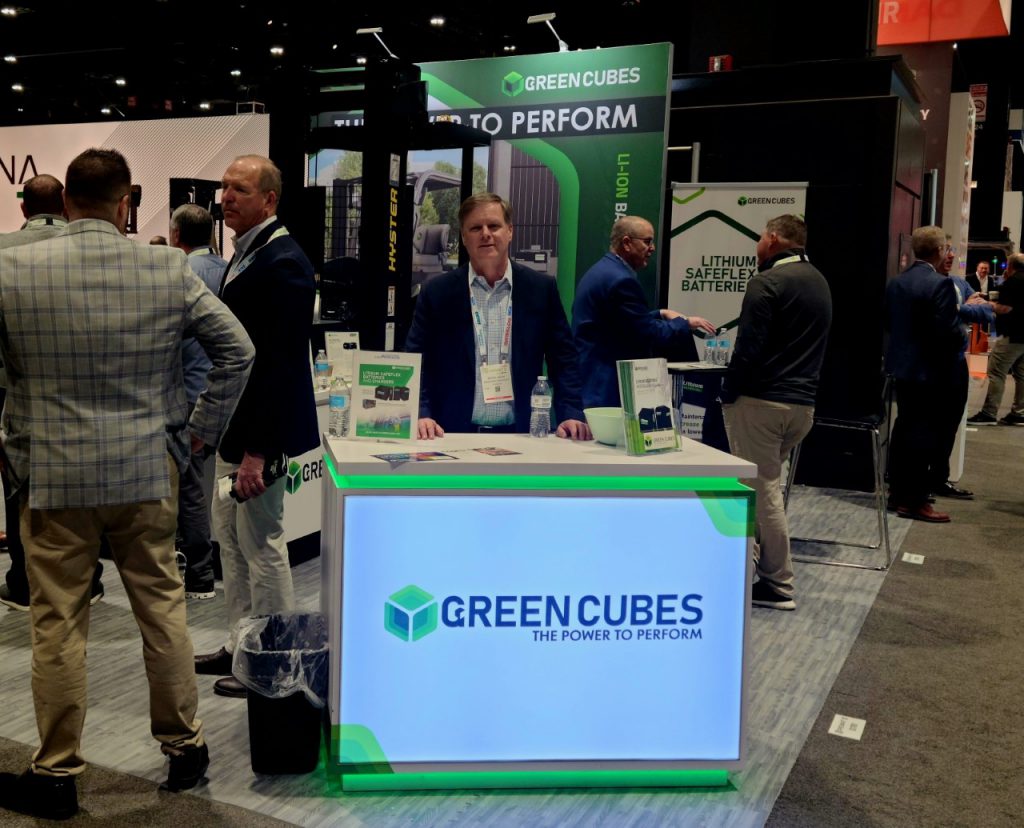 Our Director of Marketing Robin Schneider presented two at-capacity on-floor seminars, where she reviewed how state-of-the art technology Lithium-ion is used today. By using customer case studies, she presented the real-world benefits in safety, efficiency, and total cost of ownership for enterprise customers large and small. These case studies highlighted the benefits achieved using Lithium-ion batteries paired with high efficiency chargers and demonstrate best practices implemented to achieve these benefits
Green Cubes is a founding member of MHI's Advanced Energy Council, and Robin participated in an on-floor seminar along with representatives from OneCharge and Ethium to discuss integrated Lithium batteries in electric material handling equipment. This panel reviewed the different types, standards and benefits of this technology.
We look forward to another great ProMat event in 2024!