Green Cubes Technology was in Inside Indiana Business today where they highlighted our plans to build a new facility and expand our workforce. Read the article below, or at the Inside Indiana Business site here.
Battery Systems Manufacturer Expanding in kokomo
Posted: Apr 23, 2018 8:32 AM PDT
Updated: Apr 23, 2018 11:04 AM PDT
By Alex Brown, Multimedia Journalist
Kokomo-based Green Cubes Technology has announced plans to expand its Howard County operations. The company, which manufactures advanced battery power systems, will invest $1.8 million to build a new global headquarters and create more than 70 jobs by the end of 2021.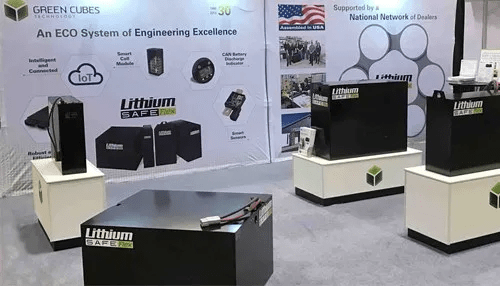 The Indiana Economic Development Corp. says the 20,000-square-foot facility will also serve as the company's technology center and manufacturing site, nearly doubling its current footprint. Green Cubes Technology, which currently employs 16 in Indiana, says the expansion will help meet growing demand.
"Kokomo has a wealth of engineering talent," said Anthony Cooper, vice president of engineering for Green Cubes Technology. "So it made sense to expand here. Kokomo embraces new technology and emerging green technology. The ongoing development in Kokomo will attract skilled talent, so we will always have a deep talent pool to draw from."
Green Cubes Technology plans to break ground on the facility mid-summer and expects it to be fully operational in early 2019. The IEDC says the company has begun hiring for assembly and manufacturing support positions and will continue hiring over the next six months.
The IEDC has offered Green Cubes Technology up to $532,000 in conditional tax credits, which the company will not be eligible to claim until Hoosier workers are hired for the new jobs. The city of Kokomo is also considering additional incentives.
Green Cubes Technology develops and manufactures the battery power systems that serve the automotive, healthcare, logistics, warehousing, recreational, oil and gas and energy industries. The company has additional operations in Malaysia, Taiwan, India and China and employs more than 90 associates worldwide.